Sewing
After years of looking at the sewing machine in the closet and saying I should learn how to use it, I did something about it this year. Michelle got me a class at a local crafts store as a gift, and I made a pillow cover. It turned out pretty good, and I enjoyed doing it, so I kept at it. I didn't have a ton of time this year to devote to it, but by the end of the year I had made some blankets for friends and quillows for the girls, a pair of pajama pants for Michelle, and repaired the lining of a friend's handbag. I'd like to keep at it, maybe tackling Halloween costumes next year, and doing projects with Maxine, like adding circuits to fabric ala FLORA.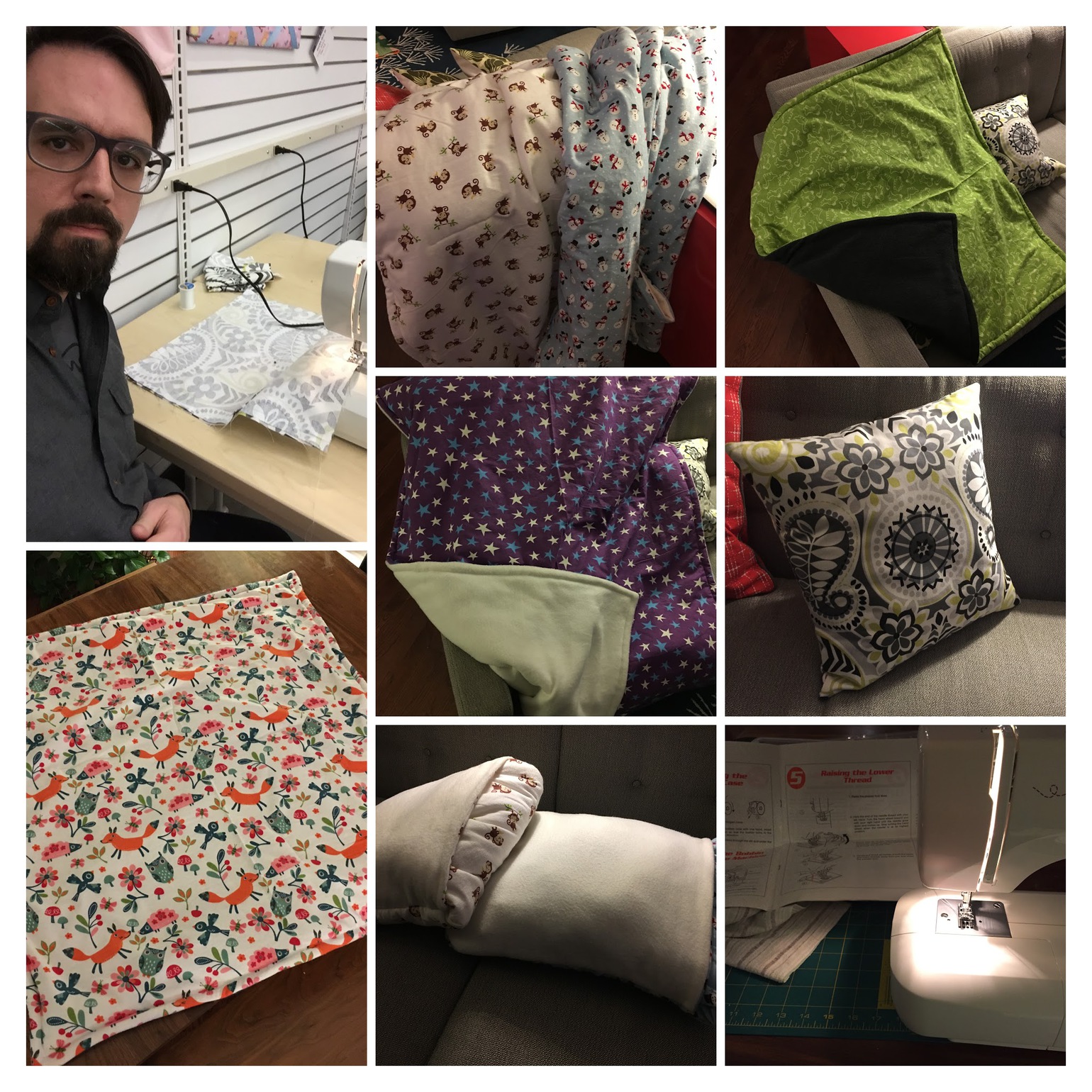 Running
I've run for exercise before, but never with any consistency. This year I set out to run at least 2 times a week, at least 20 minutes per run. Turns out, I liked it a lot. So much so that I was running almost every weekday by April. Unforunately, my knee didn't like it so much, and in the middle of a run on the Bloomingdale Trail, it suddenly seized up and I had to take an Uber home. Luckily, I hadn't done any damage, and an orthopedist said I was just overdoing it. I took about a month off and ramped back up slowly. By October, I peaked for the year, doing about 10 miles per week. In November, I ran in my first 10k, the Lincolnwood Turkey Trot. All told for 2016, I logged 156 miles. For 2017, I'd like to attempt a half-marathon, and double my yearly mileage. Here's my Strava profile.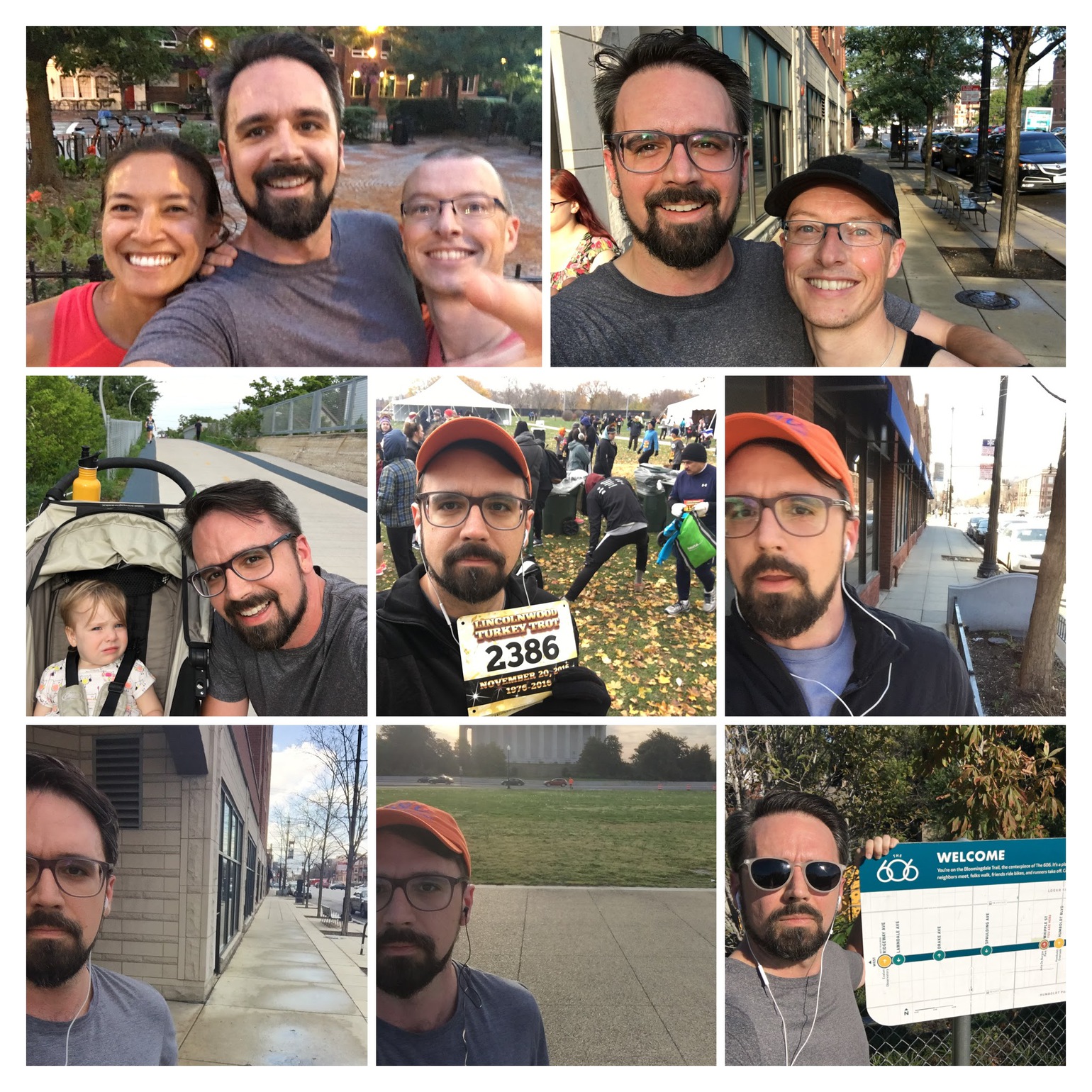 Ad Hoc
The company I started with Greg in 2014 began the year with 7 people and ended with 41. The growth was thanks to winning our first contracts: we had been around long enough as a company and had enough "past performance", as they say in the industry, to compete and be awarded tasks on our own, instead of only working as subcontractors. The contracts were with CMS, to continue our work on HealthCare.gov, and with the Department of Veterans Affairs, to help build Vets.gov. We also earned spots on two highly sought-after contract vehicles, the ADELE BPA with CMS, and FLASH with the Department of Homeland Security, that have will have opportunities for us down the road to bid on. It was a great year for Ad Hoc, and I'm proud of what we've built: a great team, and useful software that is delivering actual benefits and services to real people. For example, this year, we took over the core shopping part of HealthCare.gov, known internally as Plan Compare. During open enrollment so far, which is still going on until the end of January, over 3.5 million households have enrolled for plans using our software. HealthCare.gov also saw its biggest single-day enrollment tally ever, on December 15th. I'm also proud that we're proving out the model of providing modern software engineering and design services to the government that are efficient, work well, cost less to build and operate, and are just better than the status quo. There's a lot of uncertainty ahead for the programs that we're working on. There's not much we can about that, other than continue to do the work we have in front of us until it changes, and look for additional opportunities in state, local, and maybe outside of government.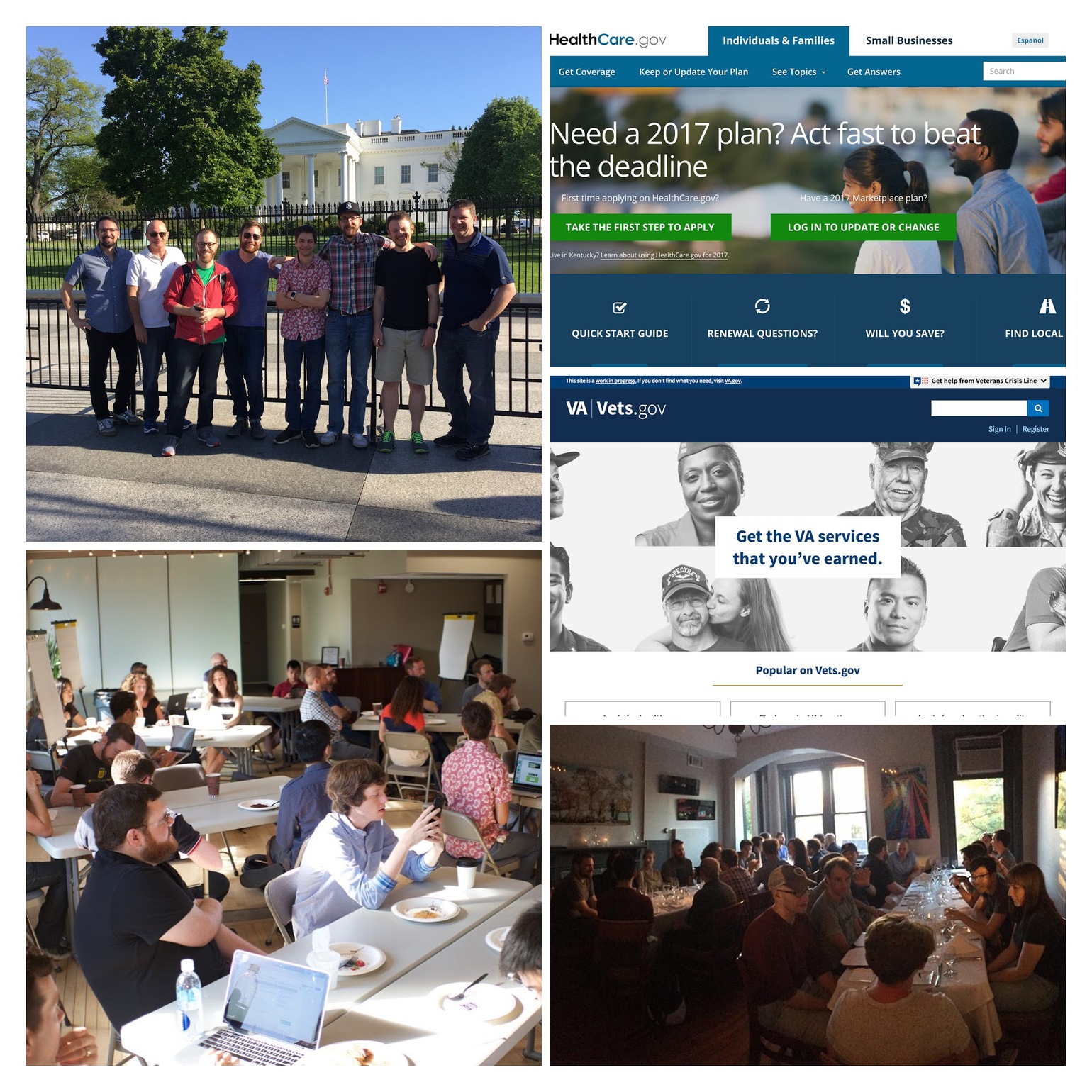 House
Michelle and I bought a house in south Evanston in January, and we've been renovating it since. It's an old Victorian-style home from the 1890s with a good stone foundation and timber frame. We're doing extensive changes to the interior, with a new layout and all new flooring, doors and windows, and systems like electrical and HVAC. The exterior is mostly unchanged from a framing perspective, but we're updating the siding, and we dormered out part of the sloping roof so we could have a master bedroom on the third floor. We're also converting the garage into a two-story garage/coach house combo: the plan is to have an office on the second floor for Michelle and me. We had hoped, at the beginning of the year, to be moved in by fall, but these things go the way these things go. As of this writing, we're about a month away from being able to pull up stakes here in Logan Square. We've been working with our friend and architect David Burns, which has been great. We spent time together with him talking about what we wanted, and he came up with a vision, drew up detailed plans, and has been managing the overall construction process. We hired Conrad Szajna of FormedSpace to be our general contractor, and he's hired a great team of subcontractors and tradespersons to do the work.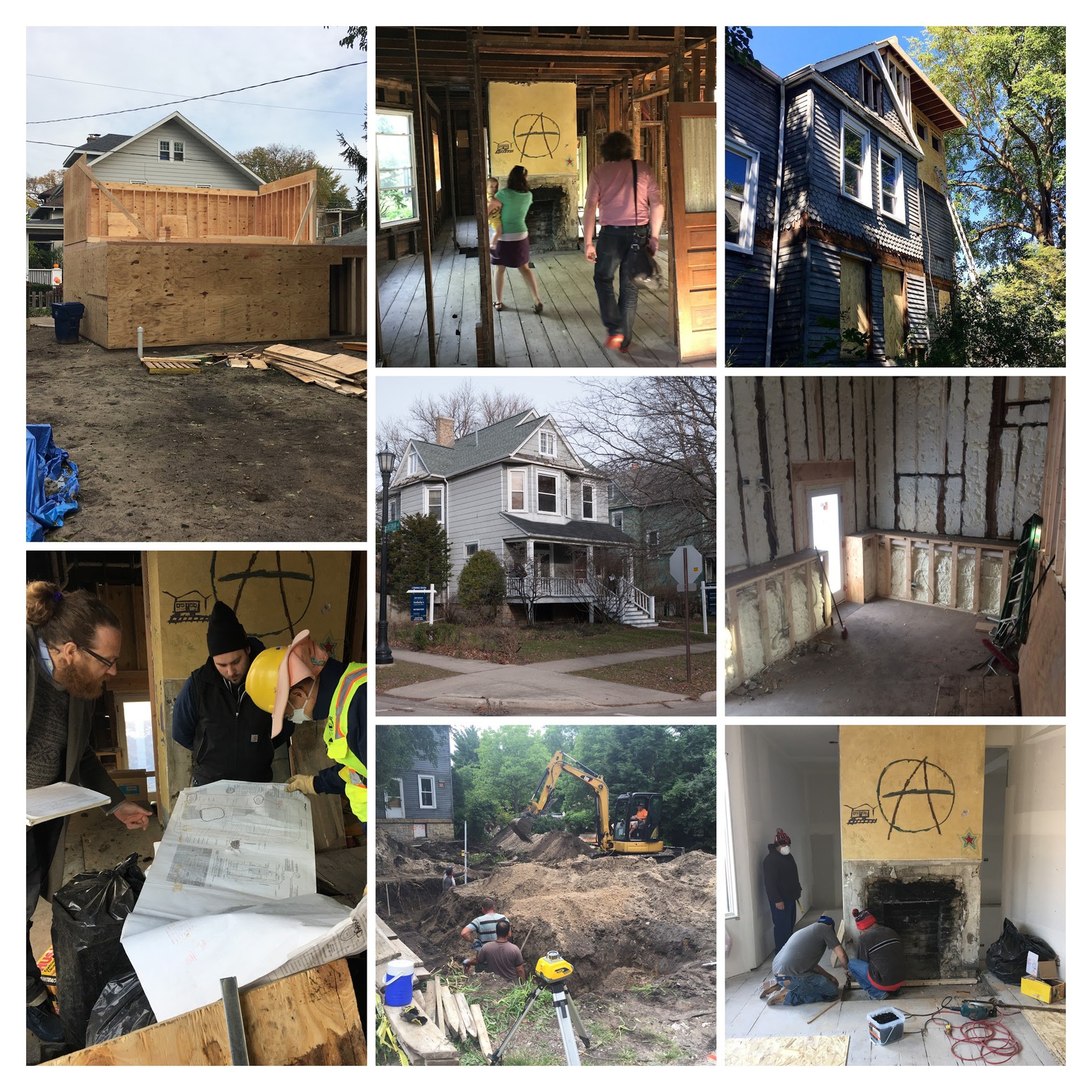 Family
The best part of my year was spending time with my family. Maxine started Kindergarten at Lincoln Elementary School in Evanston, and Veronica has grown into a full-fledged toddler. We didn't do as much travel as we would have liked this year, but we enjoyed biking together (we got a trailer this year for the girls), exploring our fair city, and working on projects, like the homemade arcade Maxine and I have been building together.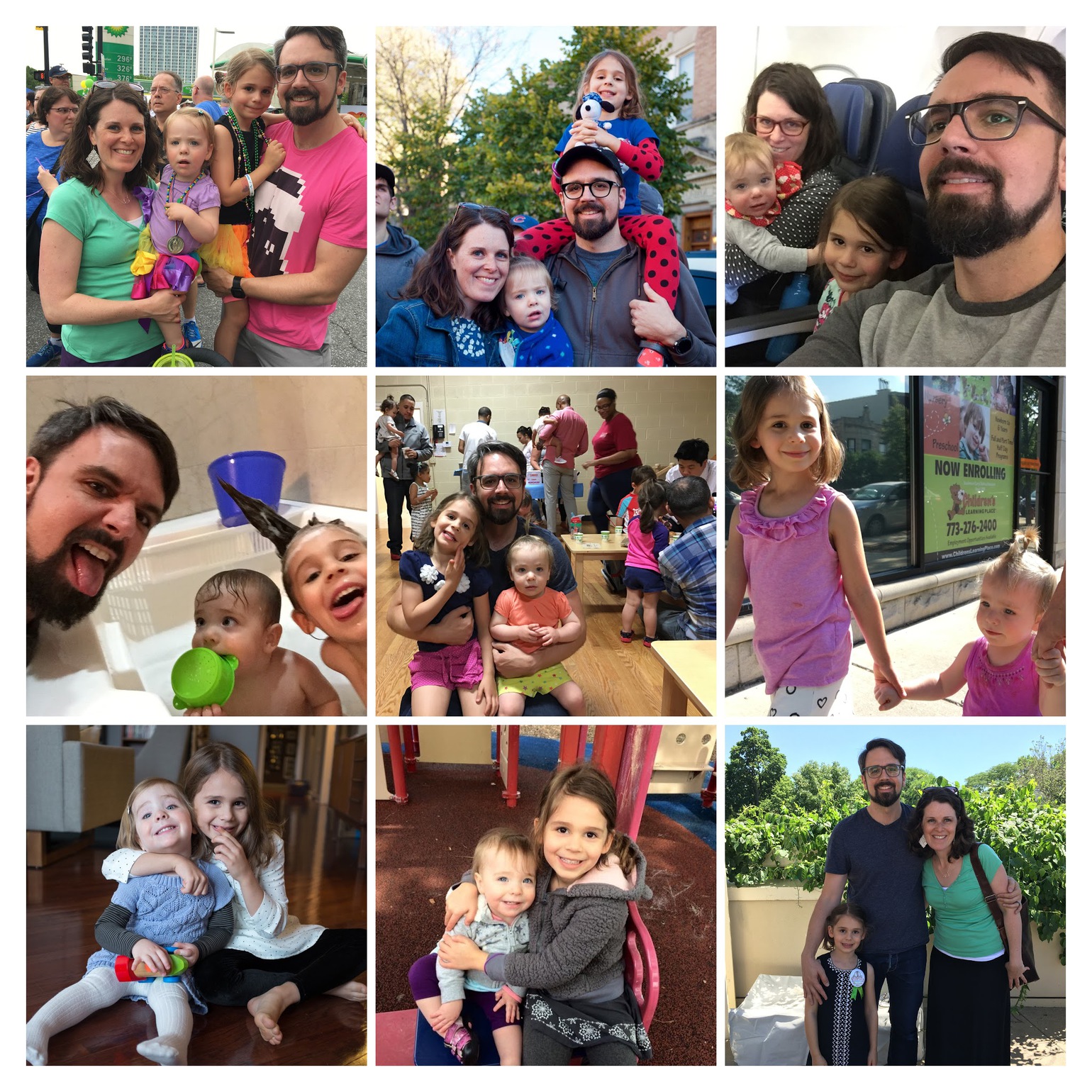 A few other things of note from the year:
We participated in the Volkswagen settlement and chose to have them buy back our Jetta TDi. Good riddance. We bought a new Mazda CX-9 as a replacement.
We volunteered for the Hillary Clinton campaign, including taking Maxine up to Kenosha, WI, to knock on doors for GOTV on election day. Well.
I continue to feel grateful in so many different ways, for dear old friends and new ones we made this year, for our families immediate and extended, for our relative health and wealth, for our general dumb luck to be this fortunate and safe, recognizing just how contigent, random, and unlikely that is.